-41% Sale

16,99 9,99

-17% Sale

12,99 10,75

15,99

-49% Sale

46,99 23,99

-49% Sale

46,99 23,99

-49% Sale

46,99 23,99

-49% Sale

46,99 23,99

24,99

25,99

Customer Service: 0599-858878
Free Shipping NL & BE from € 49
30 days withdrawal period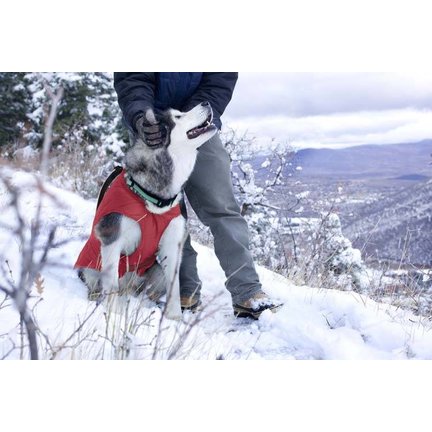 Dog coat
A dog coat can be ideal when your dog gets cold quickly. Even when your dog has a thin or bald coat, a dog coat is a solution. On a rainy day, your four-legged friend can wear a raincoat for the dog and, when it is very cold, a variant for the winter.
Does your dog need a coat? Then note the following factors:
The thickness of the coat. Long-haired dogs or dogs that are used to living outside generally do not need a coat;

An older dog needs a coat sooner than a young dog;

A sick dog needs a coat sooner than a healthy dog.
It is important that the jacket fits well with the dog's body and that it is water-repellent. You can determine the correct size of dog coat by measuring the dog from the neck to the tail.
Buy a dog coat at Petsonline
A raincoat for the dog is quickly forgotten, while the dog is completely wet after a walk in the rain. The dog raincoat from Hunter is very suitable as a raincoat. This is wind and water resistant and has a very high collar, which keeps the dog well protected.
A winter coat for the dog is lined with soft fleece and keeps your dog pleasantly warm during the cold winter days. The size of a dog jacket depends on the neck size and chest size of the dog and can be washed up to 30 degrees.
We sell jackets for the dog of the brands Hunter, Doxtasy, Kurgo, Ancol and Aqua Coolkeeper. These are suitable for all dog breeds, so also for your Dachshund, Stafford or Labrador.
A dog raincoat or a dog coat for the winter
You can easily order the coat for your dog online from us. When you place an order for more than 49, - we ship the order for free. In addition to a jacket, you can also come to us for a dog sweater to keep the animal warm.
Protect your dog against external influences with a dog coat from Petsonline!