Dog Blankets
Delicious dog blankets where your dog will feel really great. At Available in different designs and materials.
Customer Service: 0599-858878
Free Shipping NL & BE from € 49
30 days withdrawal period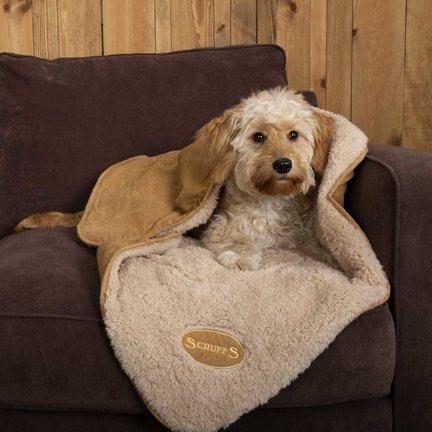 Dog blankets
your dog will really appreciate a nice dog blanket. These dog blankets allow you to create a safe, familiar and comfortable permanent spot for your dog. They are well suited to be used on the couch, in a dog bed or in the car. If your dog likes to lie on the floor, a dog blanket is a good way to protect your pet against a cold floor. Blankets can be used also in a crate. Especially for the car there are beautiful blankets that can be used for all or a portion of the back seat of the car. There are also models that you can use in the trunk or in the passenger seat of the car. This will prevent damage to the interior of the car.On hot days the cooling mats are highly recommended. Many dogs suffer from the heat, and there is a danger of overheating of the dog. A cooling pad is extremely comfortable and cools your dog off wonderfully. The dog blankets are available in different sizes, designs and colors so there is always a good blanket for your dog! There are quite a few differences in quality and finish, which explains the large price differences per product.