Dog Sunglasses
Dog Sunglasses protect the eyes of the dog against eg UV radiation, dust, snow or sand. These glasses are specially designed for the dog.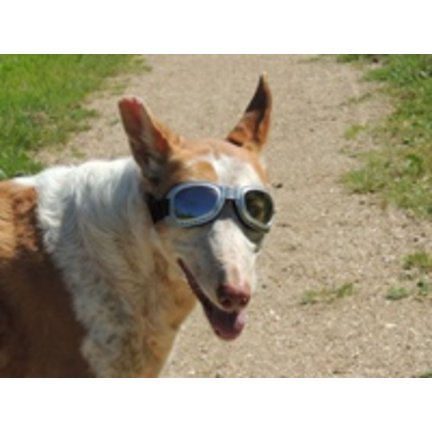 Dog Sunglasses


Dog sunglasses are of course totally hip and modern on your dog. The eyes of your dog should be protected from harmful UV rays, dust and snow! Dog sunglasses are designed precisely for that reason, and is also suitable for dogs with very sensitive eyes. The glasses are also perfect to use as the dog go along with the convertible, the motorcycle or bicycle. Dog sunglasses are made of sturdy plastic and the edges have a wide soft foam layer. In order to make it fit, the glasses well they are further provided with a kopband and a chin strap. Note the different sizes of the various models.
In the collection are the glasses with different types of glass available. There are glasses with transparent glass, with mirrored glass or smoke-colored glass.