Poop Bag Dispenser
At petsonline.nl you can order modern and contemporary poop bag dispensers online.
Customer Service: 0599-858878
Free Shipping NL & BE from € 49
30 days withdrawal period

8,99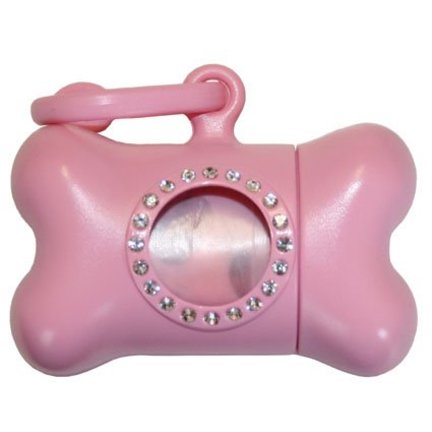 Poop Bag Dispenser


Every dog owner comes in contact with poop bags and poop bag dispensers. First, it is naturally neat and nice to pick the poo of your dog. The cleanup is compulsory almost everywhere, in some cities it is only not required in designated areas.

Did you know that it is now mandatory in many municipalities in the Netherlands to have poop bags with you when you are walking the dog? The fines are hefty, as there are communities that give you a fine up to € 100 if you do not have poop bags with you while walking the dog.
Also, if your municipality has not mandated to have poop bags with you, you should still clean up the poop of your dog. Municipalities require this because dog waste does not contribute to a clean street nor street view. In addition, hygiene plays a major role. It is therefore highly recommended to have a good, solid and beautiful poop bag dispenser with poop bags with you.
A must is to look at the modern and trendy poop bag dispensers of the Italian brand United Pets. These dispensers come in many different colors and designs. Famous designers have done their best to apply modern design to your poop bag dispenser so that is becomes suddenly a real eye-catcher! They come in different sizes and, of course, can be ordered with the corresponding poop bags, which you can also choose in different colors.
You can consciously choose products that are less harmful to the environment. There are poop bags and poop bag dispensers that are 100% biodegradable! The poop bags of Becobag are even more big and strong, so highly recommended. United Pets poo bags are also completely biodegradable, so good for the environment.