Soft dog toys
Here you will find soft dog toys, plush often, those dogs are delicious when stuffed. Some have pagers, but there are ultrasonic models.
-44% Sale

8,99 4,99

Customer Service: 0599-858878
Free Shipping NL & BE from € 49
30 days withdrawal period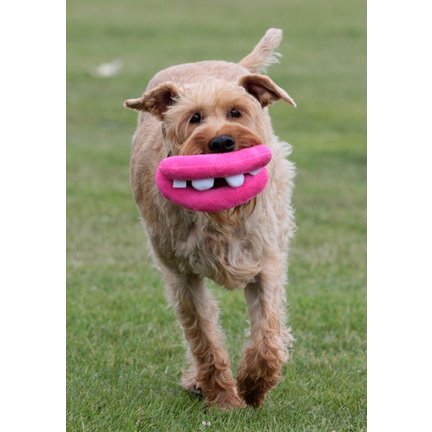 Soft dog toys
Petsonline offers a wide selection of cute, funny and surprising soft dog toys. This type of dog toy is suitable for dogs who like to cuddle with a toy but do not chew nor gnaw on their toys. Many of these models dog toys are used in training as dummies. They seem lifelike as a prey, triggering the dog's hunting instinct.
Some models deliberately do not have a plush filling so your immediate environment is not completely covered with plush flakes when a hole is bitten in the dog toy.
A squeaky dog toy is for many dogs simply irresistible. We have a great assortment of such toys for the dog, including various sized models for larger dogs and some of the larger models have a a large number of squeakers.
A special category of dog toys are the ultrasonic toys. Ideal if you do not fancy to hear all the time a squeaking toy, because this dog toys do have a squeaker that only the dog can hear.
All soft dog toy are not suitable for dogs who chew on their toys as the soft toys will be destroyed soon. For such dogs, we advise you to look at the special chew toys, where you will find the indestructible dog toys.