Scratching Post
For a cat tree, scratch board or scratching furniture for your cat, you now also choose from exclusive design models.
Customer Service: 0599-858878
Free Shipping NL & BE from € 49
30 days withdrawal period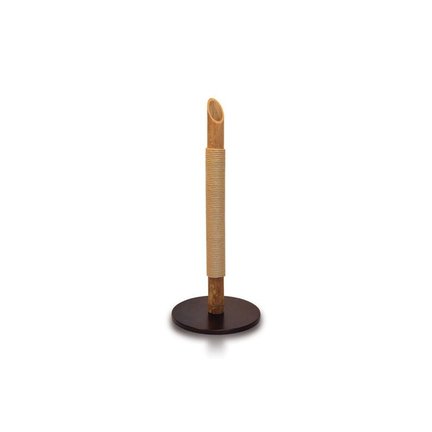 Cat scratching post
Cats scratch indoors and outdoors. It is often thought that cats sharpen their nails, but by scratching the outer layer of the nail is removed and a new sharp nail is brought forward. By scratching, the muscles in the front legsare trained
Another reason of scratching is the delimitation of the territory by the dispensing of a fragrance by glands which are located in the soles of the feet.
A cat also scratches due to stress or frustration, i.e. when the cat can not go out or has a conflict with another cat.
The scratching behavior of the cat is natural behavior, that you should not punish. Your cat will not understand punishment and consequently will get confused.
Each cat will scratch, so buying a scratching post is a good way to prevent damage to your interior. The younger the cat, the more the cat will get used to a scratching post. Petsonline has chosen many scratching posts, which often offer additional features to your cat. Many scratching posts have good play facilities and sometimes offer multiple platforms on which the cat can relax and sleep. If you have large cats, just take a look at the extremely large scratching posts with extra thick sisal ropes.
When making a choice of a scratching post, it is important to make sure that the scratching post is sufficiently long so that the cat ican stand against it.
The scratching post is best placed on a place in the house where the cat often comes. We recommend to place the scratching post near the favorite resting place of the cat, because cats like to scratch after a nap.
If you have multiple cats, it is advisable to choose a scratching post with several scratching poles or to purchase multiple separate scratching posts. Especially with multiple cats it is advisable to choose a scratching post with multiple and high altitude sleeping and resting places so that each cat will have its own place on the scratching post. This will avoid any stress by fear. If your cat suffers from fear for other cats, you can best place multiple scratching posts in your house with enough places and platfroms for rest or shelter.
Do you have (too) little space in the home for a scratching post? There are also various types of scratching posts that can be attached to the wall. That not only looks very nice, but saves a lot of floor space.
For lovers of handmade design, Petsonline offers the most exclusive of scratching posts to Nekozen. This small French manufacturer has a unique perspective on a scratching post and designs beautiful models created piece by piece by hand.