Cat Toys
Cute cat toys of good quality. Besides the classic cat toys, there is also modern and interactive toys.
Customer Service: 0599-858878
Free Shipping NL & BE from € 49
30 days withdrawal period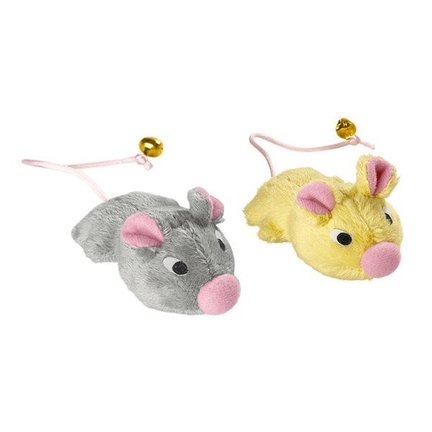 Cat Toys
Avoid boredom of your cat! A cat needs a challenge in daily life, and cat toys provides this. A cat toy should not be missing in a household with cats. There is a wide range of cat toys that stimulate the senses of a cat.
Petonline has a large and surprising assortment of cat toys. Have a look at the cat toys from the brand Skinneeez, which stand out because of the cat toy does has a plush filling. This gives you no mess at home if there is a tear in the toy. This cat toy consists of long thin animal figurines that will excite the natural instincts of your cat. Some models of this brand cat toys have catnip as an addition, and cats find the smell of catnip irresistible. Recommended !
For cats that especially love soft and plush cat toys, we recommend you to take a look at the Becopets brand. These toys have catnip and there are lovely to look at. The special feature is that the filling of these cat toys are made from recycled materials.
A special category of cat toys are interactive cat toys. There is a choice of different models. Becopets has the known rods with a toy that you and your cat will enjoy to play with. There are also toys with batteries, even with laser, which automatically switch on and off and each will offer a great challenge to your cat. Your cat will chase endlessly behind the light beam or behind moving mice. These cat toys will upgrade the condition of the cat and also prevent bordeom of your cat.
A special manufacturer is the US manufacturer Yeowww that makes in-house the strongest catnip in the world. Very affordable cat toys, where your cat will be very happy with it because they all smell irresistible.