10,99

Customer Service: 0599-858878
Free Shipping NL & BE from € 49
30 days withdrawal period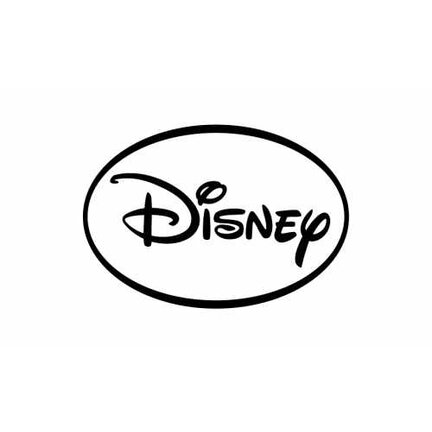 The history of Disney: an enchanting journey through the world of animation.
Disney is a name known to almost everyone worldwide. It has become synonymous with magic, imagination, and timeless entertainment. Since its founding in 1923, The Walt Disney Company has had a profound impact on the world of animation and entertainment. Let's embark on an enchanting journey through the history of Disney, which began as a humble animation studio and grew into an international media conglomerate.
Disney's roots trace back to the early 20th century when Walt Disney and his brother Roy Disney established a small animation studio in Kansas City, Missouri, calling it "Disney Brothers Cartoon Studio." Here, they started creating short animated films and introduced the character Oswald the Lucky Rabbit. However, due to a contractual dispute with their distributor, they lost the rights to Oswald, which proved to be a pivotal turning point.
Driven by resilience and creativity, Walt Disney then created a new character named Mickey Mouse. In 1928, the world was introduced to Mickey in the first-ever synchronized sound cartoon, "Steamboat Willie." It turned out to be a resounding success, propelling Mickey Mouse to become an international icon.
In the 1930s, Disney experimented with technological advancements and released the first full-length animated feature in color, "Snow White and the Seven Dwarfs," in 1937. It was a risky venture, but it proved to be a masterpiece and a box office hit. This success led to the production of other classics such as "Cinderella," "Dumbo," and "Fantasia."
As Disney grew, it also expanded its entertainment empire. In 1955, Walt Disney opened the first Disneyland theme park in Anaheim, California. This marked the beginning of Disney's successful theme park division, which later expanded to multiple theme parks worldwide.
In the 1950s and 60s, Disney began experimenting with live-action films, producing iconic movies like "Mary Poppins" and "The Parent Trap." The company also continued to innovate with new technologies, such as the development of audio-animatronics, used in attractions like "It's a Small World" and "Pirates of the Caribbean."
After Walt Disney's passing in 1966, his brother Roy Disney took the helm and opened Walt Disney World in Florida in 1971 as a tribute to his brother's vision. Under his leadership, Disney continued to flourish with the production of classics like "The Little Mermaid," "Beauty and the Beast," and "The Lion King."
The 1990s were a golden era for Disney, both creatively and commercially. The company expanded into television with the Disney Channel and acquired Pixar Animation Studios in 2006, leading to a fruitful collaboration with masterpieces like "Toy Story" and "Finding Nemo."
In the 21st century, Disney continued its expansion, acquiring Marvel Entertainment in 2009 and Lucasfilm in 2012, adding franchises like "The Avengers" and "Star Wars" to their portfolio. It also opened themed lands like "Star Wars: Galaxy's Edge" in its theme parks.
With the launch of Disney+ in 2019, Disney made its foray into the streaming world, changing the way people enjoy their favorite Disney content. The platform offered access to an extensive library of classic films, new original series, and exclusive content.
Today, Disney remains a defining force in the entertainment industry. With its rich history, continuous innovation, and boundless imagination, Disney continues to enchant generations worldwide. From animated films to theme parks, television, and streaming, Disney keeps spreading its magic and capturing hearts with its timeless stories and characters. And it's certain that this enchanting journey will continue for many generations to come.