-26% Sale

38,99 28,99

Customer Service: 0599-858878
Free Shipping NL & BE from € 49
30 days withdrawal period

-25% Sale

84,90 63,69

-25% Sale

84,90 63,69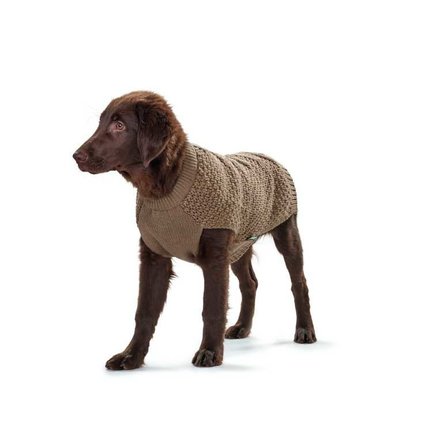 Dog sweater
A dog sweater looks nice and is also very functional. Some dogs have a less thick coat than other dogs and can catch a cold quickly. A dog sweater can in this case ensure that the body temperature of the dog remains high and the dog can defy the outside temperature.
In addition to being functional, dog sweaters can also be very fashionable, such as a nice Christmas sweater or a sporty sweater for the dog. The sweater covers the entire back of the dog and a portion of the animal's front legs.
We offer dog jerseys of the following brands: Hunter, Ancol and Wagytail. The size of the sweater depends on the neck size and chest size of the dog.
Buy a dog sweater at Petsonline
A dog sweater can be purchased for the following reasons:
Protection of the dog;

Dog safety;

Medical reasons.
With protection we mean protection against weather conditions in the Netherlands, for example against rain, snow or strong winds. With a sweater for the dog you protect your four-legged friend against these external influences. When the dog has just undergone surgery, it may also be wise to put a dog on a sweater. In this way, he cannot scratch or bite the scar.
A sweater for the dog is fun and functional
Keep the dog warm and choose one of our nice dog sweaters. Do you want to make sure the dog doesn't catch a cold at all? Then choose a windproof and waterproof dog coat to protect your four-legged friend. You can pay with us afterwards and shipments over 49 are free.
Keep your dog warm with a Petsonline dog sweater!