Gift voucher from Petsonline
Surprise someone with a special gift: a gift voucher that can be used on the entire range of Petsonline. Available for € 10, € 20 or € 50.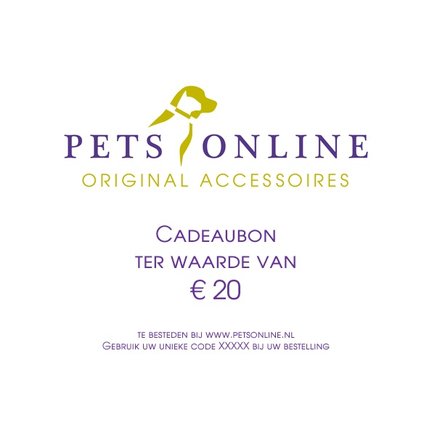 An original gift is this gift voucher that you can give away yourself or Petsonline will wrap it very nicely and send it for you. The vouchers are available in denominations of € 10, € 20 or € 50.