Small dog collars
Luxury small leather dog collars, especially in sizes for small dogs or puppies.
Customer Service: 0599-858878
Free Shipping NL & BE from € 49
30 days withdrawal period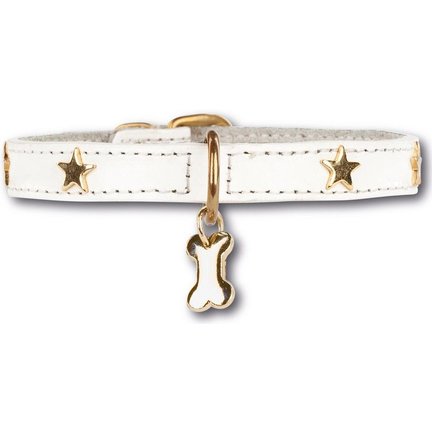 For a smaller dog or for a puppy, Petsonline offers a very extensive collection of dog collars.

The search results can be adapted to your needs easily. Use the 'filter'. You can select here the desired neck size, width, color and material of the dog collar.
For the smaller dog you can choose from many different models, styles, designs and colors.
The popular collars in this category are usually very distinctive, by choosing a beautiful color with a striking design.
To make the right choice, we recommend you to first of all measure the neck size of your dog. For this you should use a flexible tape measure where you allow a gap of two fingers. This way you ensure that the collar is not too tight and the dog will carry the new collar comfortably.
Do you have perhaps a dog that pulls on the leash very hard? A collar may then not be the right choice. Often, a dog pulls many times less when wearing a harness. Petsonline has a wide range of harnesses, also for the small or very small dogs. You can find it in the menu 'dog harness'.