Pet Carriers
Pet carriers in different sizes and models that will allow you to carry your pet easily.
-64% Sale

27,99 9,99

-47% Sale

74,99 39,99

-47% Sale

75,99 39,99

Customer Service: 0599-858878
Free Shipping NL & BE from € 49
30 days withdrawal period

-25% Sale

79,99 59,99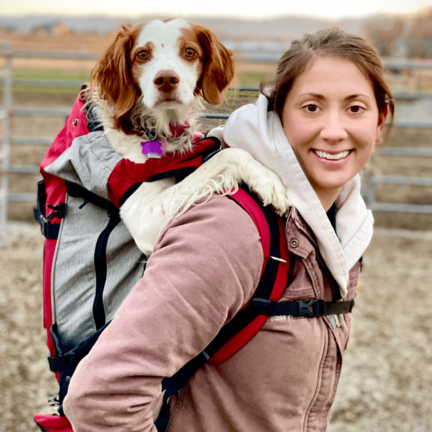 Pet carriers
Transport your dog practically and in style with a pet carrier !
There are many different types of carriers available. A shoulder bag is always useful for smaller dogs, and this bag can often simply be carried. You carry a dog backpack, as the name suggests, on your back. The backpacks are always closed so the dog can not jump out unexpectedly. There are also belly bags, with this type of carrier you can always view your dog. Travel bags are carried and are also available in different models and colors.
For the safety of the dog have the bags have a mounting option in the carriers so your dog cannot jump out of the carrier.
The pet carriers are particularly suitable for smaller dogs. Do you have a big dog that you would like to take with you in a comfortable way ? Take a look at the collection pet strollers.