Collars with lights
Dog collars with lights in various models. Ideal for visibility of your dog in the dark.
7,25

7,25

7,25

Customer Service: 0599-858878
Free Shipping NL & BE from € 49
30 days withdrawal period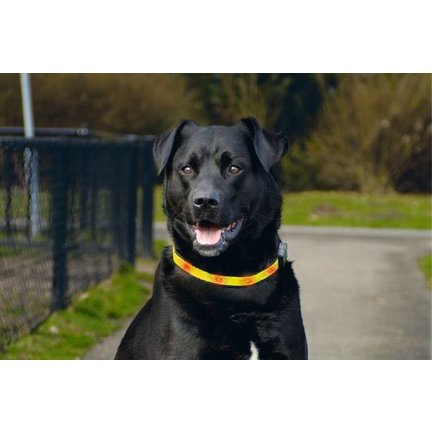 Collars with lights

In the dark it is often impossible to see where your dog is. Also for other road users, it is not always safe because they cannot see your dog. To make your dog more visible, the use of a collar with lights is recommended. These collars with lights can also be used as a second collar (do take a broader size!). The collars come in different versions. The most common version is a dog collar with LED lights. These provide lots of light and some models have various modes including continuous light, fast or slow flashing. There are versions that run on rechargeable batteries as well as versions with a disposable battery. Remember that if you use such a collar on batteries, they may soon run empty if overused.  If you plan to use such a collar often, consider purchasing a copy that is not operated by disposable batteries but with a rechargeable battery.