Accessories for dog
Special accessories for the dog: dog umbrella, snack bags, and much more.
Customer Service: 0599-858878
Free Shipping NL & BE from € 49
30 days withdrawal period

8,99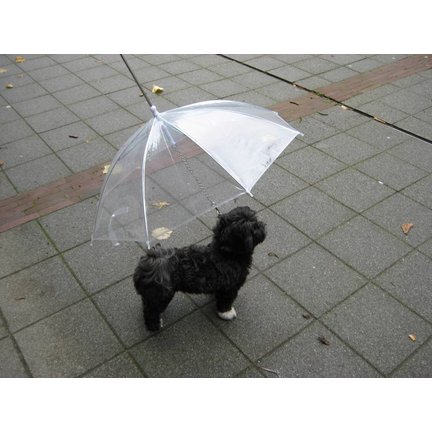 Petsonline offers a unique collection with special products for your dog. Also we did not forget accessories for your dog!
Dog Umbrella
There are many dogs that absolutely hate the rain and really do not like to get wet. The dog will clearly communicate the dislike of the rain and they do not like to go outside. Hence Petsonline offers a special dog umbrella, allowing you to keep your dog dry in wet weather. The umbrella has a handle with a chain that you attach to your dog collar. The umbrella itself is made of solid plastic, which also still retains excellent visibility on your dog. The chain and rings are reinforced for extra safety.
Petsonline also has a unique golf umbrella for the dog owners. The umbrella is of excellent quality, delicious and comes with a beautiful print with a puppy. This is truly an eye-catcher
Treat Bags
The treat bags are also very popular products in our shop. Every dog owner wants to periodically spoil the dog with a treat. You can of course keep the cookies loose in your pocket, but this is not very practical. The reward bags you can snap onto your belt, so you have quick and easy access to a cookie or snack for your dog. Petsonline offers different models, with different prints.