Dog ramp
Are you looking for a dog ramp? Such a tool is very useful when getting in and out of the car. View the range and buy your dog ramp here.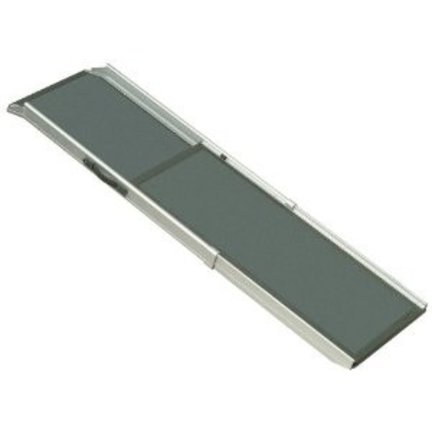 Find the right dog ramp here
A dog ramp is a very useful tool for many dogs. Younger, older, smaller and sick dogs in particular have difficulty getting in and out of the car. But such a ramp for the dog is also ideal for the boat, caravan or grooming table. Many models are extendable or foldable, making them easy to take with you on the road. When you are going to buy a dog ramp, you can pay attention to the following features:
The weight
The carrying weight
The length
Ability to fold or extend
Of course it is wise to choose a copy that suits your dog. Need help? Call or email us. Thanks to our many years of experience, we can help you expertly.
Tool for the car
Many dog lovers like to take their four-legged friend with them in the car. Logical, because this way you can easily visit family with the dog. Or go for a walk in a nature reserve. The dog ramp is just one of the tools you can use to transport your dog in the car . You can possibly use a dog travel bench in the car itself. A dog car seat is also available from us, just like a seat belt for the dog and a safety grille. In addition, many customers opt for a special car dog blanket on board.
Gangways for the dog of various brands
In our range we choose brands that deliver high quality. These are, for example, Petstep , Solvit and Petsafe. Many people know Petstep as the manufacturer of well-known Dogstep dog ramps. They are made of plastic and have rubber on the end, so you don't have to worry about damage to the car, boat or caravan.
A Solvit ramp for the dog is available in different lengths. They make these items extendable, so that they are even easier to take with you. Then there is 4Pets Online, which makes sturdy dog ramps with a particularly low weight. That is easy for you, because you do not always have to lift a heavy plank out of the car.
Simply buy a dog ramp online
Does your dog also need some help to get into the car more easily? Then such a gangway is actually indispensable. We are happy to advise you if you need help finding the right one. But of course you can also order directly online. The shipment of your order is free when you spend from €49. Benefit from competitive prices, high quality and fast delivery. Buy your dog ramp here now!