Customer Service: 0599-858878
Free Shipping NL & BE from € 49
30 days withdrawal period

35,99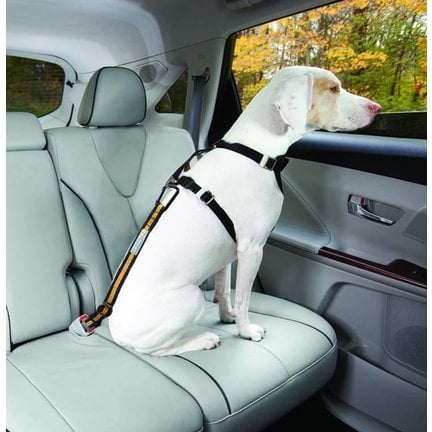 Dog seat belt
To transport the dog safely, a car seat belt is a solution. This special dog leash can be attached to the collar. When a dog is not stuck while driving, this can cause major risks.
The dog, for example, would like to go to his owner or walk around in the car. To prevent this, it is advisable to properly secure the dog to a so-called dog seat belt in the car. When you drive the dog in the car in Germany, it is even mandatory to attach the dog to a safety belt.
Our car seat belts are for the Kurgo, Curli and Hunter brands. The size of the belt depends on the dog's chest size.
Buy a car seat belt for the dog
With a dog leash you can ensure that the dog remains seated when on the move. With us you will find different seat belts with which you can safely secure the dog and transport it comfortably.
All you have to do is attach the safety belt to the car seat belt. By attaching the dog, it has the ability to move in the back seat.
However, a seat belt does not prevent the dog from being safe and unharmed in the event of an accident, but you can also opt for a Kurgo dog harness with us. This variant prevents the dog from being thrown forward in an accident.
Transport your dog safely!
Do you want to be sure that your dog is safe while driving? Combine the car seat belt with a dog car seat and a dogblanket car to safely transport your four-legged friend.
Order the car seat belt for the dog at Petsonline and enjoy the possibility to pay afterwards and free shipping from 49!