Dog Umbrella
A dog umbrella that keeps your dog dry when it rains. An unique product is the golf umbrella with dog design, available exclusively at Petsonline.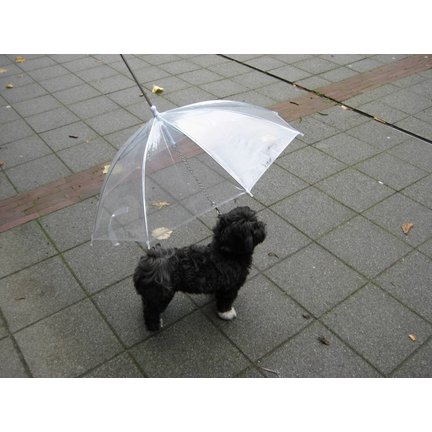 Dog Umbrella and umbrella with dog print

A good umbrella is sometimes very useful. But a special umbrella is an eye catcher!
The dog umbrella keeps your dog dry in the rain. Suited perfectly for smaller dogs who do not like to get wet.
Petsonline is proud to present an umbrella that has been developed by ourselves.  The particularly robust golf umbrellas can take a beating and have a unique print: a purebred dog.
We have chosen the Weimaraner, this photogenic puppy is really gorgeous! Do you wish to expand with another breed? Email us with your idea!