-25% Sale

21,90 16,49

-25% Sale

37,90 28,49

-25% Sale

49,90 37,49

-25% Sale

54,90 41,19

-25% Sale

59,90 44,99

-25% Sale

59,90 44,99

-25% Sale

59,90 44,99

-25% Sale

84,90 63,69

-25% Sale

84,90 63,69

-25% Sale

84,90 63,69

-25% Sale

84,90 63,69

-25% Sale

84,90 63,69

Customer Service: 0599-858878
Free Shipping NL & BE from € 49
30 days withdrawal period

-25% Sale

84,90 63,69

-25% Sale

89,90 67,49

-25% Sale

89,90 67,49

-25% Sale

89,90 67,49

-25% Sale

99,90 74,99

-25% Sale

119,90 89,99

-25% Sale

119,90 89,99

-25% Sale

119,90 89,99

-25% Sale

129,90 97,49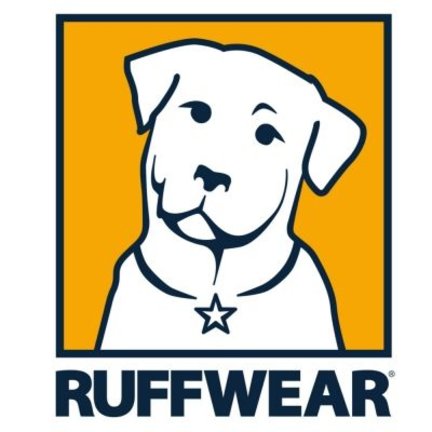 Ruffwear dog accessories: worldwide presence
Ruffwear is a brand for dog accessories, known for the Web Master and Front Range harnesses. The manufacturer, once started from a simple garage, also makes dog toys, dog collars and other accessories. Benefit from fast delivery and expert advice at Petsonline when you order Ruffwear products!
Ruffwear is the brand of Patrick Kruse. He is fond of discovering the outside world, for example on foot, by bicycle and on the boat. But he would like to bring his four-legged friend with him. To realize this, he started Ruffwear, a brand that makes everything that is useful when you go out with the dog.
Prominent place in the range
The company started in a simple garage, but has now grown into a world-leading player. It is therefore logical that Ruffwear has a prominent place within the Petsonline range. We also have other top brands available, such as Hunter, Rebel Petz and Scruffs.
From dog collars to dog toys
Over the years, Ruffwear's product range has grown significantly. These are the main items:
dog backpacks
dog Collars
dog coats
dog sweaters
dog toys
Collapsible food and water bowls
Training leashes
dog sleeping bag
dog backpacks
The first product Ruffwear produced was a buildable food and water bowl. This happened in 1993. The company was formally launched in 1994, after which the product range has been continuously expanded.
An eye for sustainability
Ruffwear focuses on sustainability in the production of its products. Not only is the quality high, but environmentally friendly materials are also used. Thanks to the high quality, products can be used for many years. The manufacturer also tries to produce as little superfluous as possible.
The operational management is set up in such a way that orders can be produced quickly. This is ideal, because in this way we can respond effectively to the demand for products. Ruffwear works with various companies and organizations. For example, the company offers support for teams with dogs that perform rescue work during avalanches.
Maximum comfort for the dog
When it comes to dog accessories, comfort is of course of great importance. Comfort for the dog, to be exact. The best products are created through a combination of smart design and the use of the right fabrics.
As a customer, you can count on high-quality products for your dog, because every item is extensively tested before it is released in the shops. Ruffwear is a self-learning organization that keeps finding innovations. At the same time, they continuously evaluate their product range and implement improvements where necessary.
Buy ruffwear at Petsonline
Petsonline has a wide range of Ruffwear products. Do you have questions? We are happy to give you expert advice before you finalize your purchase.
A cooling-off period of 30 days applies to purchases. You can also pay afterwards and the shipping costs will be canceled when you spend 49 euros per order. Made a choice? Order your Ruffwear dog accessories now.