Pet Ramp
A pet ramp allows your dog easy access into your vehicle or other hard to reach places. All our ramps are light weighted and come in different sizes.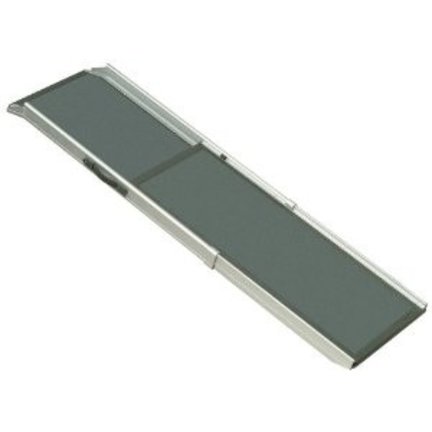 Pet Ramp
Getting into a car, boat, caravan or to jump on a grooming table for the older, younger, smaller, diseased or weak dogs is burdensome and could be very difficult.
Avoid problems when entering and exiting with a pet ramp!
With a ramp it is easy for your dog to get into a car. You prevent hip problems by using a pet ramp.
The pet ramps of Petsonline are qualitatively the best that there are currently available. They are all lightweight, the differences are the length, the load capacity and the maximum step.
You can choose from the brands Petstep and Solvit. Petstep is the manufacturer of the famous DogStep ramps for dogs. They are made entirely of plastic and have a rubber hand at the end, leaving no damage when you place the ramp against the car, caravan or boat. There are several varieties available, some ramps are collapsible so they occupy less space.
Solvit makes several models, including an ultralight dog ramp of plastic and also aluminum versions, in various lengths, which are extendable.
To make a good choice for a dog ramp, pay special attention to the height of the car and the length of the ramp.