Dog Leashes
High quality dog leashes in eye-catching designs, many brands and styles. Also we have the Flexi Vario in stock.
Customer Service: 0599-858878
Free Shipping NL & BE from € 49
30 days withdrawal period

-29% Sale

13,99 9,99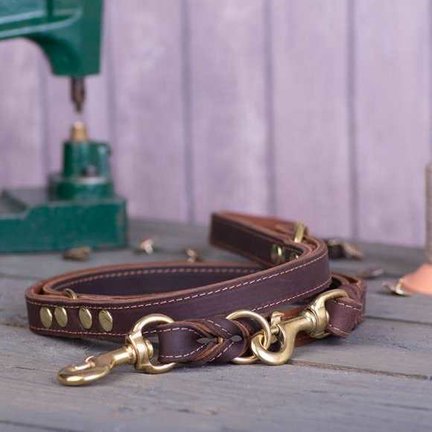 A good dog leash is important, the leash should be very good looking and should be suitable for daily use. The dog leash should be nice for the dog as well.  The collection of Petsonline consists of such dog leashes. We have loads of different colors, for everyone a perfect one. They are mostly made of fine leather, and are sometimes decorated with striking stones or crystals of Swarovski. You will find brands such as Hunter, Bellomania, and Wolters in our range. Note the many options in colors and sizes, but also in styles of dog leashes. The size in length is almost always at least 1 meter.
For the retractable dog leashes, we chose the brand Flexi Vario. Flexi Vario has the newest retractable dog leashes of top quality. There are a lot of style and color combinations possible.
Above you'll find our offerings in dog leashes. Tip: use our filters at the left top. By filtering you'll make your search query more relevant to our products. In this way you're always find relevant products. The filters are for material and color. Next to our filters you can use the search bar at the center top. By using "dog leash" with your addition like a color or a brand, the searching becomes a lot of easier. If you have questions about our products, you can always contact us.